8x8 Beach Cruiser

The Pinnacle of Updated Luxury Vacations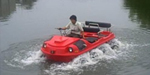 No longer do you need to be restricted with you vehicle on land.. Try this drive to the Beach and into the water using our innovative amphibious all terrain vehicles that ride on land and water



Champion Hovercraft

Compact semi submarine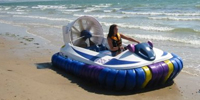 Who says Vehicles can only go on land? Watch this Champion Hovercraft go anywhere. Our Hovercraft can go on water, land and air. Come check it out..
Amphibious Aircraft

Intoducing Our Seaplane @ Goa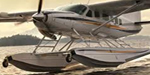 You have seen our Champion Cruisers on land and Yachts at sea. Now is the time for our innovative all terrain vehicles that run on land and sea and air!!

EGO - Electric Semi Submarine

Compact semi submarine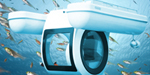 World's first compact semi submarine that doesn't needs extensive training to be on your own in your underwater excursion. This battery powered boat-cum-submarine can be operated like a car, which explains its electric-car-like looks. An electronic accelerator pedal is applied instead of a throttle lever in the boats to work like the accelerator pedal of a the car. You can control the navigation by adding the direction switch.